Canadian punk rockers Isolated Earthlings release their self-titled debut album and stream it in its entirety via punk site That's Good Enough For Me. The feature can be found here: https://thatsgoodenoughforme.com/34628/
The album was recorded, in Edmonton by Rob Lawless who recorded the latest Dayglo Abortions album , "Hate Speech". Blind Marc plays the drums, bass and the vocals. The guitar tracks are played by Mike Caton, Who has been a guitar player in the Edmonton punk and metal scene since the late 80s. Mike played in bands, Zero Tolerance, The Boozehounds and Broken Nose. Zero Tolerance opened up for Buncha Fuckin Goofs and Random Killing, from Toronto in the late 80s andearly 90s in Edmonton. They opened up for Nirvana in April 91 in Edmonton at the Bronx there was 30 people at the show and they were all there to see Zero Tolerance. Then six months later Nevermind was released and Nirvana were playing stadiums. Also Neil Calliou from Edmonton on second guitar. Neil played in a death metal band in the 90s called Putrefaction. They used to open for all the local Edmonton thrash metal bands like Disciples of Power and Malignant Growth. They opened up for Gore Guts at one show and Cryptopsy and another show in Edmonton in the early 90s. Mike Jak, one of the guitar players for the Dayglos since the mid 80s, also plays guest guitar on a few tracks. Blind Marc's nephew Nolan Branch, plays banjo and guitar solo on a couple tracks. The album is a comedy album with some punk rock/rock 'n' roll songs to fill in the blanks.. The first single 21st-century is all about pining for the good old days before social media and cell phones took over our life. The cover art was drawn by Dustin Jak Schwam.
Band photo on the back cover with Bob and Doug taken by Gabrielle Pietersma.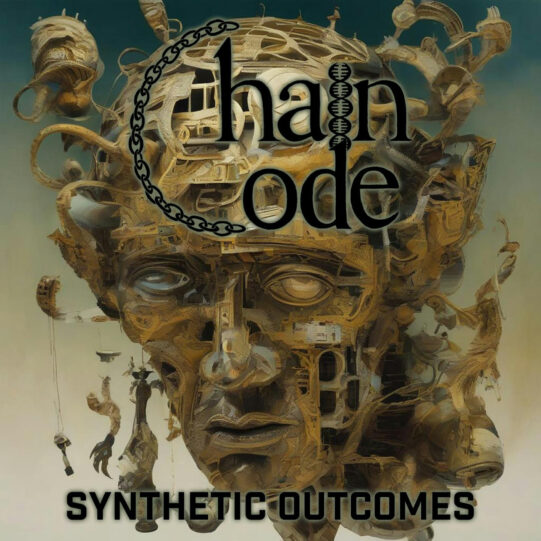 Track 1 – Isolation intro
Track 2 – no politics
Track 3 – crib
Track 4 – ode to SCTV
Track 5 – spaceballs
Track 6 – intermission
Track 7 – RIP trading post
Track 8 – 21st century
Track 9 – drum solo
Track 10 – pizza toppings
Track 11 – EMP
Track 12 – final demolition